High-voltage switchgear refers to the functions of on-off, control or protection in the power generation, transmission, distribution, power conversion and consumption of the power system. The high-voltage switchgear is used for electrical products with a voltage level of 3.6kV~550kV, high-voltage isolation switches and grounding switches, high-voltage load switches, high-voltage automatic reclosing and sectionalizers, high-voltage operating mechanisms, high-voltage explosion-proof power distribution devices and high-voltage switch cabinets. category.
Commonly used high voltage cabinet types:
(1) Ring main unit – load switch cabinet
It is used in low-base distribution room or high-base distribution room with transformer capacity less than 1250kVA.
Common distribution cabinet models: HXGN15-12, Safe-Ring, SM6
1 switch bay; 2 busbar bay; 3 cable bay; 4 operating mechanism bay; 5 control guard bay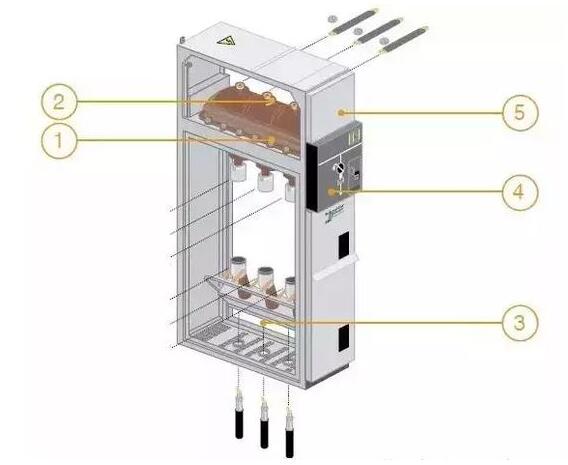 (2) Central cabinet – circuit breaker cabinet
It is used in high-base power distribution rooms (generally, the capacity of a single transformer is larger than 1250kVA).
Common model: KYN28-12
Common circuit breaker models: VD4, VS1
1 secondary instrument room; 2 busbar room; 3 circuit breaker handcart room; 4 cable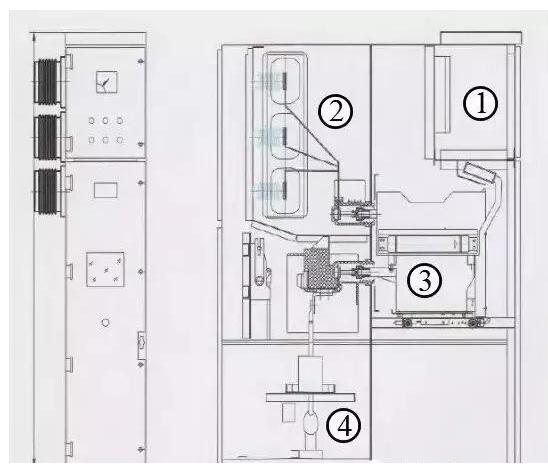 (3) Fixed power distribution cabinet
---
Post time: Sep-05-2022