Contact Box AH3-12KV150 630-1250A
Product Detail
FAQ
Product Tags
General Introduction
The contact box is a pressure gel forming the structure of EPOXY resin APG process. It is used for all kinds of handcart switch cabinets and plays the role of insulation isolation and connection transition.
Conditions of Use
1. Altitude shall not exceed 1000M;
2. Ambient air temperature +40℃~10℃;
3. When the air temperature is +20℃, the relative humidity shall not exceed 95%;
4. Places without gas, steam, dust and other explosive and corrosive media that seriously affect the insulation of contact box.
Outline dimension drawing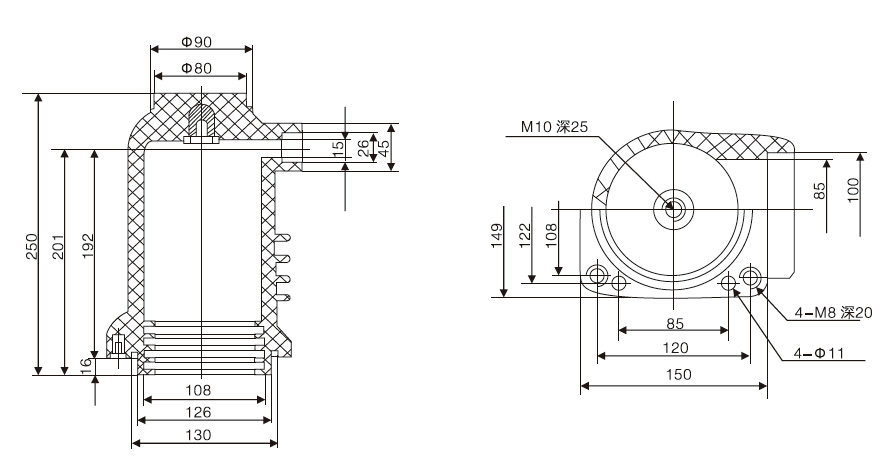 ---
---